ViewPoint™ 6: For structured image and exam documentation
Discover GE HealthCare's simple, fast and efficient ultrasound reporting
software for creating and sharing professional ultrasound reports.
Request a quote
Contact us
Documentation
ViewPoint 6 enables you to document all your exams quickly and easily.
Reports
Create professional reports for patients and referring physicians with ease.
Image Management
Easy handling of all your ultrasound images, including transfer and archiving.
Workflow Efficiency
Efficient workflow solutions, tailored to your medical specialties, allow you to minimize your time spent on ultrasound documentation.
Seamless integration
ViewPoint 6 offers interfaces to all major HIS and PACS systems that support DICOM® standard.
Analytics
Gain new insights by generating statistical analyses.
Discover first class image management and exam documentation
GE HealthCare's ViewPoint 6 software combines data transfer, exam documentation and image archiving in one solution. Thus you can minimize your time spent on ultrasound documentation while maximizing the accuracy and consistency of your reports at the same time.
Digital exam documentation
Clinic-wide, fast, comprehensive and clear exam documentation
Report templates based on specifications supplied by leading medical societies and on long-term experience of our users
Automatic import of measurement data
Quick reports with just one click
Integration of images, graphs and drawings in the report
Fast toggle between the documentation and the view of the ready-to-print report with just one click
Automatic export of reports and images to HIS/PACS upon exam completion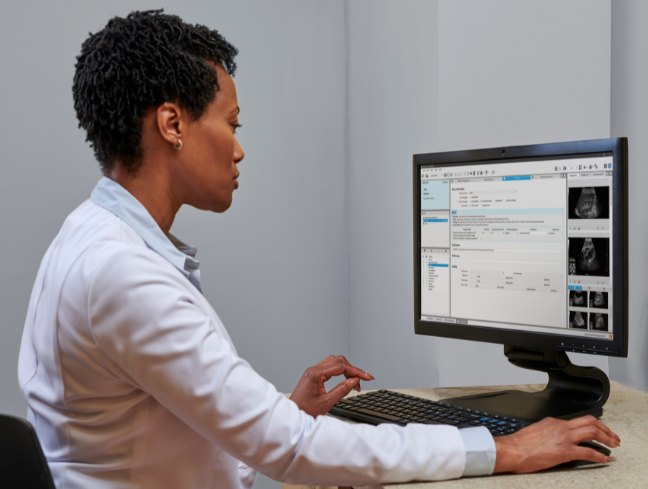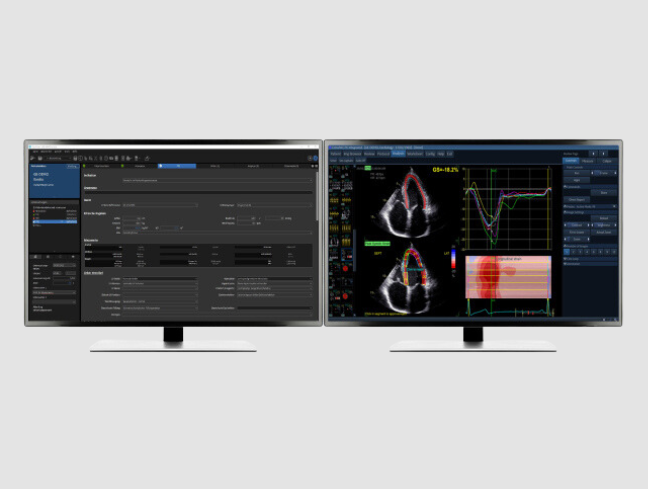 Digital image management
Acquisition of single images and image sequences from ultrasound systems and other analog and digital image sources
Integrated raw data post-processing with 4DView and EchoPAC™ plug-in. Measurements, image optimization and insertion of labels and comments
Easy export of anonymized images and videos in standard formats (e.g. JPG, MP4 and DICOM®) for training purposes and presentations
Displays of images and graphs in an individually configurable display
Image comparison between current and prior examinations
Smooth workflow
ViewPoint 6 can be seamlessly integrated into the daily medical routine of your clinic or practice. The software provides various workflows tailored to the specific needs of different medical specialties, for example echocardiography, women's health or abdominal exams. These workflows not only help clinicians to save valuable time, but also increase the quality of patient care. This ultimately results in maximum user acceptance of the software.
This is what your workflow might look like
The ViewPoint 6 workflow connects the clinic's IT infrastructure with the imaging systems, various medical devices, and the image and exam documentation. Patient data, images and measurements as well as report and billing data can thus be logically combined with each other. Different solutions, device connections and interfaces are available for each department.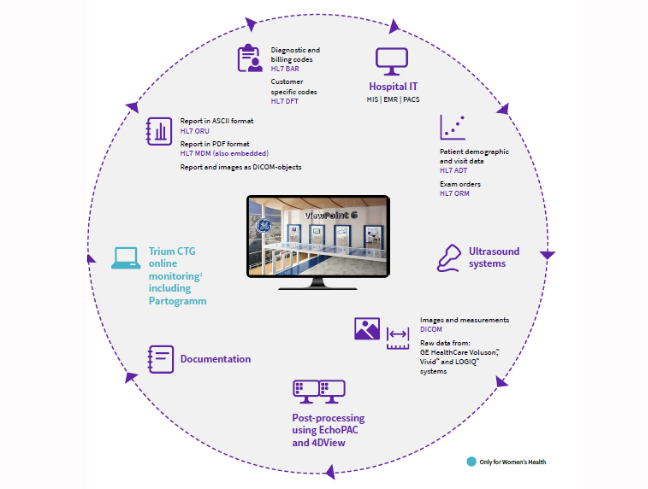 Software maintenance agreement
Make sure your image and exam documentation is always up-to-date in an ever-changing IT-environment. With our ViewPoint 6 software maintenance agreement, you benefit from:
Continous improvements of the performance and stability of ViewPoint 6
Improved service and support in case of technical problems
Regular software updates are of course also included. And speaking of updates: We make sure that ViewPoint 6 is compatible with Windows® updates within the system requirements.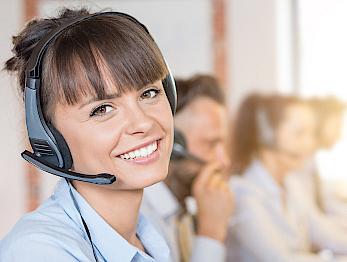 Our Ultrasound Services in overview