Ultrasound Service & Support
Leverage the whole GE HealthCare ecosystem and experience high-quality service and support throughout the entire service life of your ultrasound system.
Contact us
Support
Benefit from unlimited* access to GE HealthCare's clinical and technical experts via Expert Live Support. Our remote offering for immediate assistance, whenever you need it.
Maintenance
Benefit from GE HealthCare's service contracts to protect your investment: Regular eHealth checks, on-site preventive maintenance and regular software updates will help you to prolong the service life of your ultrasound system.
Education
GE HealthCare offers you many opportunities to strengthen your ultrasound expertise. Access trainings, tips and tutorials via our STAR App or join one of our exclusive ultrasound clubs.
Security
Every GE HealthCare ultrasound system uses a multi-layer strategic approach to cybersecurity and patient data privacy – for maximum security of your clinical and patient data.
Our Ultrasound Services in overview
Ultrasound Reporting made simple
Discover ViewPoint™ 6, GE HealthCare's simple, fast and efficient ultrasound reporting software. Data transfer, exam documentation and image archiving are combined in one solution. Thus you can minimize your time on ultrasound documentation while maximizing the accuracy and consistency of your reports at the same time.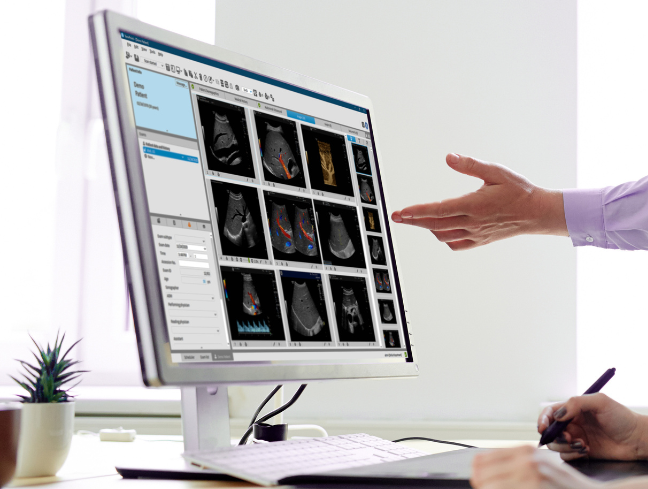 References
* Depending on the country of your location.