Dedicated ultrasound systems for every clinical challenge
Where there's a need for ultrasound, there's a GE HealthCare system to match. Find the one designed to meet the patient needs of your clinical specialty.
Powerful ultrasound systems for precise and
efficient cardiovascular diagnostics.
Discover now
Venue™ Family - Made for Aesthetic Medicine
To ensure safer, more accurate aesthetic medicine procedures, the Venue Family of ultrasound systems has been designed for easy-to-use and high-quality imaging to guide anatomical precision of needle-based treatments.
Discover now
Ultrasound imaging with technological edge
Work smarter and more efficiently with the advanced ultrasound systems by GE HealthCare. Choose from a whole range of our specialized ultrasound systems, excellent tailored to your respective medical speciality. Equipped with advanced technologies, our ultrasound systems enable you to achieve precise real-time ultrasound imaging and to streamline your ultrasound workflows in each and every exam.
For clinics and medical practices
Discover our specialized ultrasound systems
Service & Support
Performance, reliability, service life: We help you to make the most of your ultrasound system. Leverage the whole GE HealthCare ecosystem and experience high-quality personal service and support throughout the defined service life of your ultrasound system.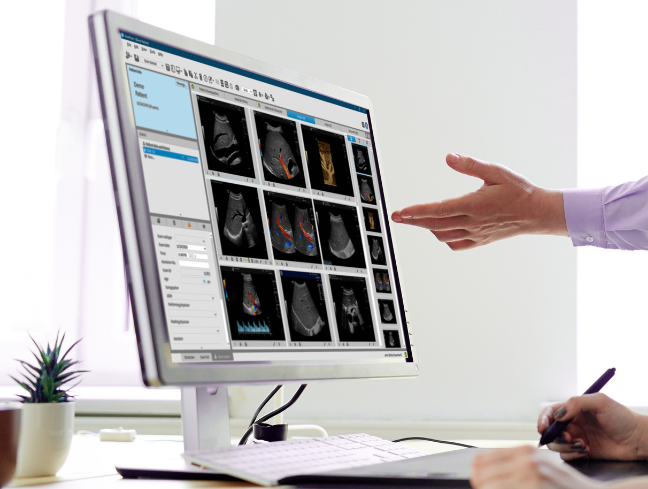 Ultrasound reporting made simple
Discover ViewPoint™ 6, GE HealthCare's simple, fast and efficient ultrasound documentation software. Data transfer, exam documentation and image archiving are combined in one solution. Thus, you can minimize your time on ultrasound documentation while maximizing the accuracy and consistency of your reports at the same time.
Find your local contact
Thanks to our dense network of partners and distributors, you can always count on personal service and support. Whatever you need, your local contact is always happy to help.